5 Stellar Amenities Your Navy Yard Apartment Can't Be Without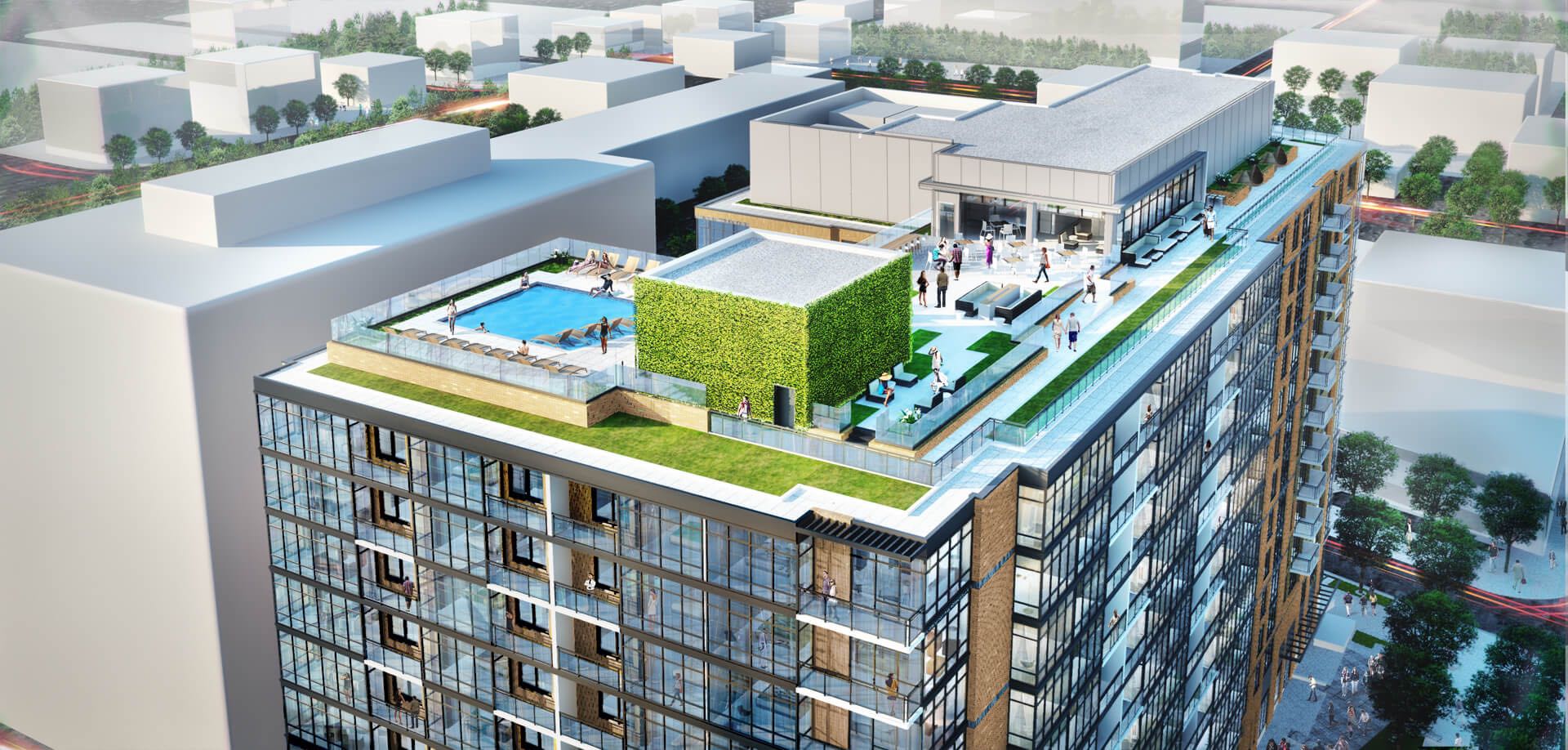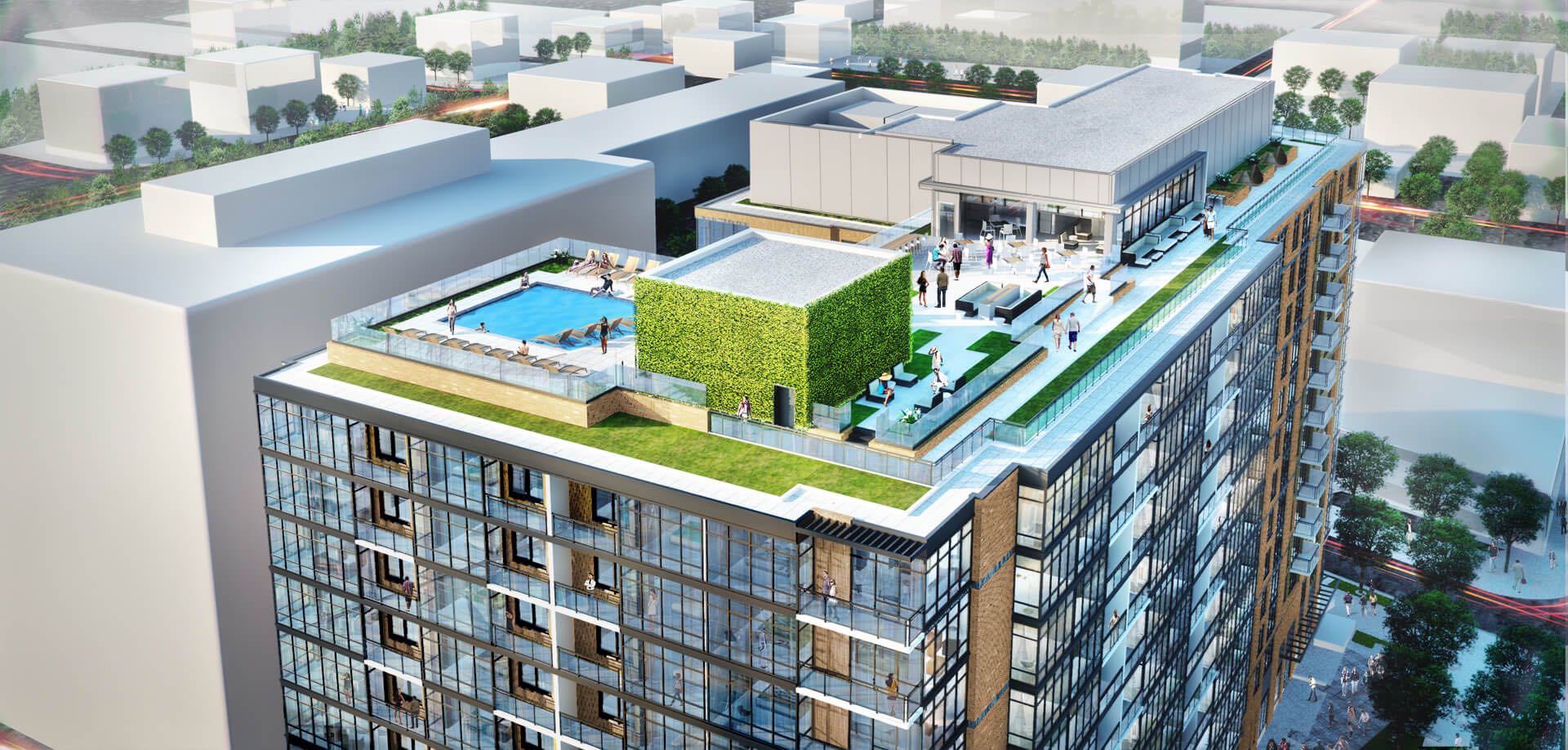 If you've ever had a chance to visit D.C.'s Navy Yard, you already know there's more than a lot to like. You've got an abundance of fun things to do, and great places to eat and drink in every direction. Not to mention, multiple restaurants that offer bottomless brunch in walking distance of your door (yes, multiple).
It's true, life with a rooftop grill overlooking the D.C. skyline, or a warm fireplace greeting you in the lobby when you get home from work, just never gets old. Add one of D.C.'s most popular neighborhoods to the list and you'll never have a reason to be anywhere else.
But, it's more than what's around you that's important. We're not saying you won't love living in one of the best D.C. neighborhoods for eating and drinking (because you surely will). But, enjoying the best of what D.C. has to offer should include an amazing experience at home, too. Which is exactly why we've taken the time to ensure that living at Insignia on M is no exception.
So, without further ado, here are five stellar amenities your navy yard apartment can't be without (and you'll be glad we have).
1. Getting Around
If you're looking for convenience, this is a no-brainer. The Navy Yard Metro stop is located directly below Insignia on M. That's right – when we say you'll be living right in the middle of it all, we couldn't be more literal. This not only makes for easy commuting, but positions Insignia on M as a neighborhood hub.
It doesn't stop there. If you'd prefer to commute and explore on two wheels, you'll even find a Capital Bikeshare location at Metro stop. Or, if you have your own bike, you can safely store it right in the building. With our proximity to the river, living at Insignia on M puts you minutes away from some of the Capital's most scenic bike paths.
2. Health, Fitness, and R&R
You can say goodbye to those monthly gym membership fee's. In fact, you won't have to leave the building to access a health club caliber gym, outdoor pool, and yoga studio. The Navy Yard is very much a fit and outdoorsy part of town. There's jogging along the river, kayak and canoe rentals , and even a fishing meet-up on Friday nights in the summer.

You'll find plenty going on indoors as well. You can shoot pool in our lounge, hang out in the first-floor club room, or unwind by the gas fireplace in the lobby.
3. Pet Friendliness
Humans aren't the only ones who get to treat themselves to the best. There's a difference between pet tolerant (as in, you're allowed to have a dog), and truly pet-friendly. Insignia offers pet pampering with a pet spa and wash station.
Your four-legged roommates are welcome on the roof where you'll find a dog-walking track.
4. The Lobby
Yes, the lobby. Insignia's commitment to the best starts on the ground floor. A concierge is at your service 24/7. We have storage facilities, a package room for deliveries, and even refrigerated storage.
But our lobby is about more than utility. A gas fireplace invites you to stay awhile and get cozy.
On your way to catch the Metro, you can pick up Starbucks coffee at our digital cafe with fast and convenient pay-as-you-go service.
5. The Rooftop
Up on the rooftop is where you'll find our amazing pool and an unbeatable view of the Capitol. Kick back in the open air living room, sit by the fire or barbecue on one of our gas grills.
Rooftop wine-ing and dining is becoming a staple of the Navy Yard, and Insignia is a sophisticated addition to the neighborhood skyline.
If you're looking for a top-notch community with an amazing list of community amenities, be sure check out our complete list of amenities, or contact us to learn more about making Insignia on M your next home! And don't forget to signup for updates – there's exciting stuff on the way!