Bottomless Brunch: Navy Yard's Best Kept Secret (And The Spots You Need To Try Now!)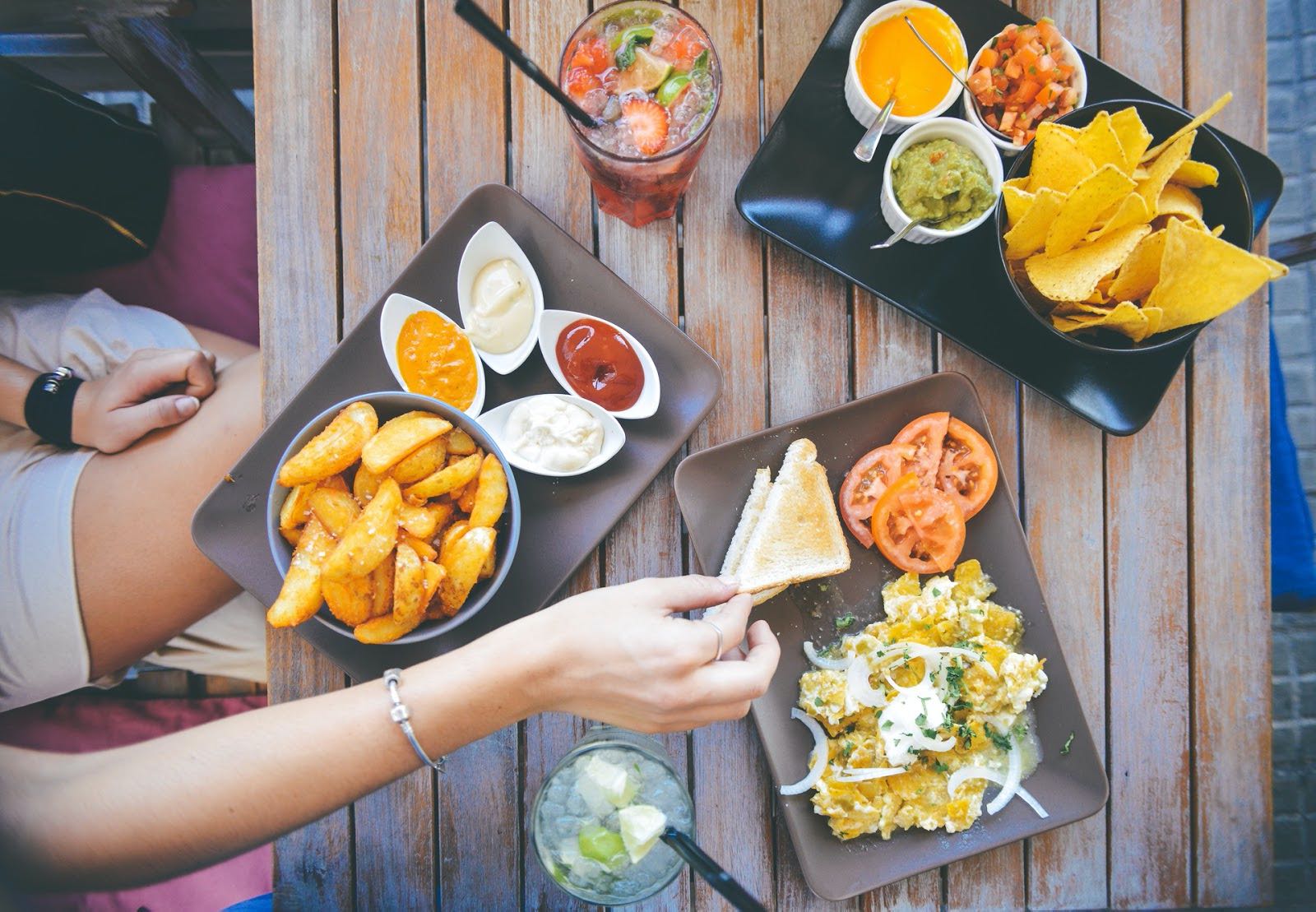 Breakfast is the most important meal of the day, but brunch is arguably the most important meal of the week. It can be a dreamy continuation of Saturday night, a chance to see if you and a new friend actually get along in the daylight, a cheat day on your diet, or just an excuse to drink before noon. There's no better way to toast the end of the weekend.
Brunch, like most things, is better when it's bottomless. The Navy Yard has got you covered, with enough mimosas and bloody marys to float, well, a navy. Here are a few local spots to try now.
Due South – a Brunch with a view
Due South brings southern-chic and Louisiana-inspired flavors to the Navy Yard. A modern setting with floor-to-ceiling windows and a wrap around patio, this is our top pick for a chill dining experience when you're in no hurry.
They also do burgers, if you're leaning towards lunch food, and oysters if you're feeling decadent.
Be sure to try: the Louisiana po' boy, hush puppies, or the Due South eggs benedict.
Agua 301 – More than Mimosas
Located at Yards Park, for a walk after Agua 301 goes beyond bottomless mimosas and offers all-you-can-drink Sangria ($14,) margaritas ($17,) and, of course, bloody marys ($17.)
Of course, the food is fantastic. But, what you may have missed from those Yelp reviews is the atmosphere. Perfect for those sunny summer mornings, the outdoor patio offers a great view of the Anacostia River sitting just steps away from the popular SE, DC Waterfront.
Be sure to try: the kimchi fish tacos
Osteria Morini – Continental Brunch
Check out Osteria Morini while it's still a secret. Osteria brings cuisine from Italy's Romagna region to the Navy Yard waterfront. One reviewer compared it to Hemingway's 'Clean, Well Lighted Place.' He said "I almost want to give this place one star just to keep others from coming."
Their brunch special is $29 for two courses and $33 for 3 courses.
Be sure to try: Ricotta pancakes
Scarlet Oak – Modernist Brunch
The brunch blog, Bitches who Brunch, gave Scarlet Oak an 'A' rating. They were impressed by upscale ingredients that were easy on the wallet.
Scarlet Oak belongs to the owners of Southern Hospitality. The executive chef comes from the Red Hen. Ingredients are sourced locally and the fish is line-caught and fresh. It's a recipe for some of the best brunch food in town in a laid back atmosphere at reasonable prices.
Be sure to try: Crepes, beet salad
The Big Stick – Nats Fans Brunch
Located right on M Street, just around the corner from Nationals Stadium, The Big Stick is a great pregame spot for beer drinkers and baseball fans, but also one of the area's most popular brunch destinations.
The walls are lined with wood, there's a fireplace, tree stumps for stools, and broken baseball bats hanging from the ceiling. It's safe to say brunch has been issued a man-card at The Big Stick.
The All-American breakfast is just $10. We hear good things about the DC Pilsner.
Be sure to try: their famous brats and brews.

The best part about our list is that these places are all within a ten-minute walk from Insignia on M (Scarlet Oak and The Big Stick are less than a block away!). This puts the best brunch in the city within rolling out of bed range. Why not try a brunch crawl? Start out with eggs benedict at Due South, or Kimchi Tacos at Agua 301 if you're brave, and see where the mimosas take you!