St. Patrick's Day and The Cherry Blossom Festival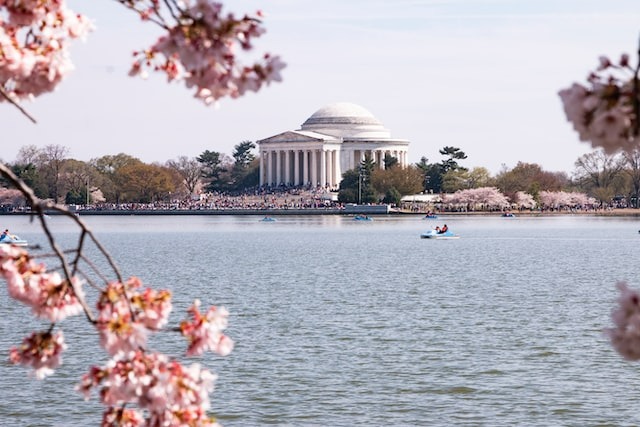 Looking green and feeling gorgeous! Happy St. Patrick's Day Insignia On M community! Feel free to put down your lucky charms, you are already lucky enough to live in our nation's capital, Washington DC. With plenty of things to do and events to celebrate all things Irish this March, even if you're not Irish. 
Of course, a bar crawl is a fun way to celebrate the holiday. Some include the St. Patrick's Day Bar Crawl, The DMV Biggest St. Patty's Day Party, and The Leprechaun Leap. If any of those don't seem to suit your fancy, there are plenty of other parties and bar crawls out there. Find the perfect one for you! 
Then, there has never been a better time to appreciate the beauty of Washington D.C. than at the start of the spring season with the annual Cherry Blossom Festival! Enjoy four weeks, from March 20th through April 16th, of food, fun, and culture. Shop local businesses, dine at hand-picked restaurants, and discover all of the beautiful art surrounding the city. 
Currently, the festival welcomes over 1.5 million people. All of whom enjoy diverse and creative programming promoting traditional and contemporary arts and culture, natural beauty, and community spirit. Come out to enjoy some of the signature events such as the Annual Parade, Kite Festival, Petalpalooza, and the Pink Tie Dinner Party.