Savor Elevated Greek Tapas at Philotimo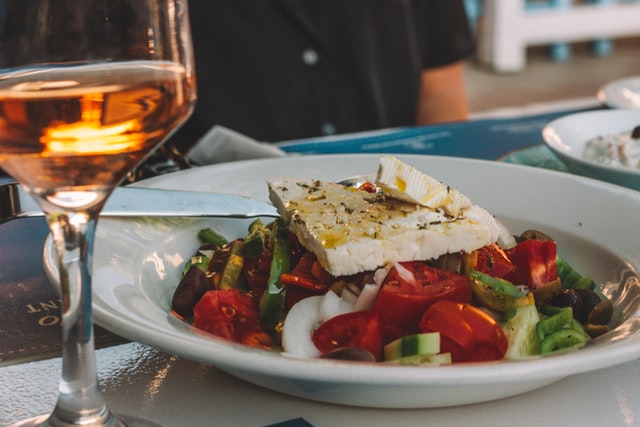 Chef Nicholas Stefanelli has something most chefs covet—a Michelin star. And he also boasts a rich Greek heritage that informs his menu at Philotimo. Named for a Greek term that roughly translates to "honor your friends," the swanky space was designed to be a place where family and friends could gather and break bread together.
The menu of small plates includes bites from all across Greece, not just its iconic seasides. Share the classic loukoumades, savory Greek doughnuts with onion and Golden Osetra caviar, as you sip on a glass of Macedonian wine. Try the veal-stuffed dumplings drenched with brown butter and a dollop of yogurt (the mantia) or the grilled Mediterranean sardines with cured lemon, herbs, and lettuce. Don't miss the pastitsada, a dish of hand-cut noodles tossed with Bob White quail ragu, tomato, cinnamon, and mizithra. If you're really hungry dig into the Shenandoah Valley Lamb or the 30-day dry-aged Roseda beef chop with spicy feta and Greek fries. If you prefer to let the chef design your meal for you, opt for the prix fixe menu instead of the a la carte options.