Most Unique Music Festival, The Giant BBQ Battle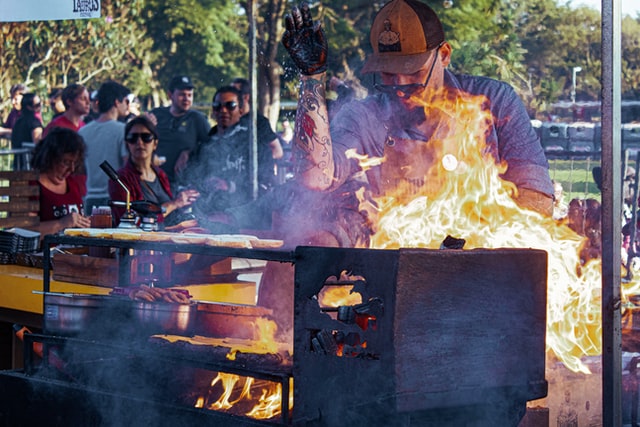 Most Unique Music Festival, The Giant BBQ Battle
"America's Food and Music Festival" is back for its 30th year in Washington D.C. and there is no better way to start off summer! The 30th Annual Giant National Capital BBQ Battle is taking place on Pennsylvania Avenue, NW (3rd to 7th Street) on Saturday, June 11th from 11 am to 10 pm and Sunday, June 26th from 11 am to 7 pm. 
The most unique music festival in the country, that also celebrates the art of cooking and the joy of eating. Pennsylvania Avenue will be smoking with lots of great BBQ cooked up by America's Top Chef. Event-goers are given the opportunity to taste and vote for their favorite BBQ prepared by Military Chefs representing the Army, Navy, Air Force, Marines, and Coast Guard. 
Then there are over 30 different bands performing over the two days. Including rock, reggae, jazz, blues, r&b, and gogo. All while entertaining crowds with music and food, The Giant BBQ Battle has raised millions of dollars for Washington area Charities and donated tons of food to area Food Banks. This year's Giant BBQ Battle will raise funds for the USO of Metropolitan Washington with the Capital Area Food Bank.