Crazy Golf, Fun & Drinks at Swingers!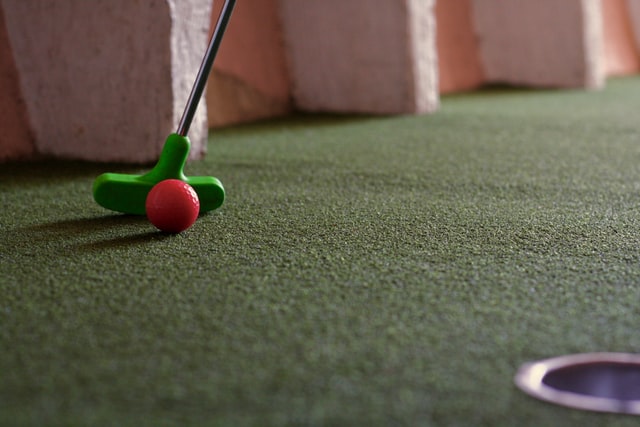 Sure, mini-golf is fun. A good activity for family, friends, and first dates. Calm, relaxing, and with some light competition, too. But, what if mini-golf was more exciting? What if mini-golf had cocktails, street food, and live music? Well, guess what- Swingers is exactly that place! It's the mini-golf you grew up with, but also way more fun!
Come on out to the craziest golf club ever. With an insanely fun mini-golf course, delicious cocktails, Washington D.C.'s best street-food vendors, beautiful bars, and live DJs. There is no dress code, no ban on cell phones, photos or videos, and no penalties for going out of turn. Unless, of course, you're at the bar. 
To play crazy golf at Swingers club, tickets cost $19 during non-peak times. Which means Wednesday through Sunday before 5 pm. Then, tickets cost $24 per person during peak times. Additionally, playing crazy golf is not required, just come for the food and the drinks, if you want! A food and drink package starts at $39 per person. 
Swingers is also totally wheelchair accessible. And, all guests must be 21+ with a valid I.D.