Unconventional Brunch Recipes to Whip Up This Father's Day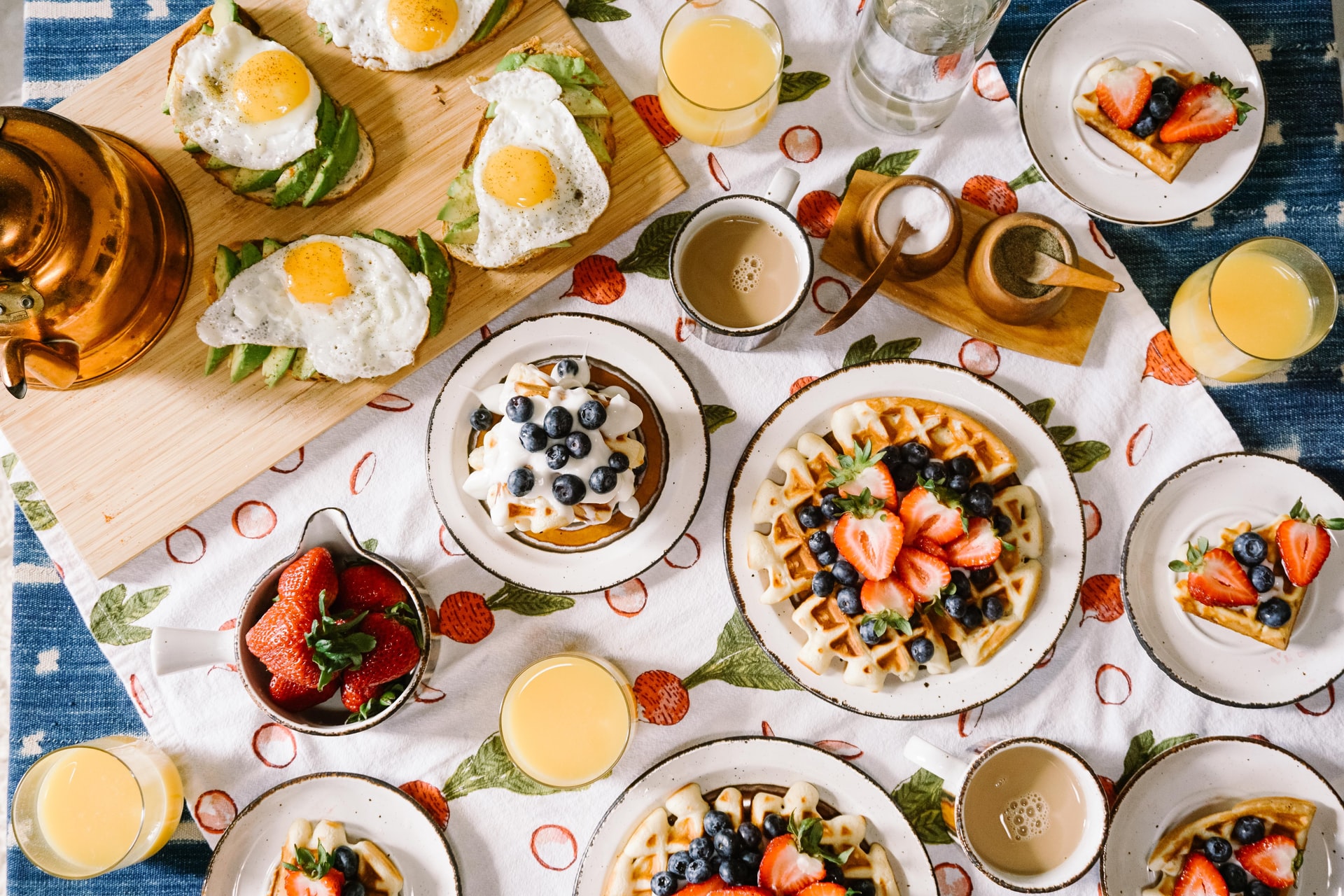 They say the easiest way to a man's heart is through his stomach, so it's only fitting that a day devoted to dad would be full of delicious things to eat. And when the food surprises his taste buds with unique flavor combinations and unexpected ingredients? Even better! This Father's Day, treat Dad to a delicious brunch spread centered around out-of-the-ordinary recipes like the ones below!
Sunny Mary: Even the most diehard enthusiast of the Bloody Mary is unlikely to have tried this unique cocktail, which gets its golden hue from pureed and strained yellow tomatoes. The tomatoes are combined with one cup chilled vodka, lemon juice, and, for a tart twist, the pickling juice from jarred pepperoncini peppers.
Loco Moco: This unique twist on a traditional Hawaiian dish results in a one-plate meal that's perfect for starting Father's Day on a savory note. Beef patties are nestled atop a bed of hot, steamed basmati rice, then finished with a few spoonfuls of fresh mushroom gravy and a fried egg.
Chicken and Corn Bread Pancakes with Spicy Syrup: We bet you've never had pancakes quite like these! Made moist with the addition of buttermilk, these cornmeal-centric flapjacks pair perfectly with crispy fried chicken and a drizzle of Tabasco maple syrup.
Sunny's Easy Bacon 'n' Egg Breakfast Pizza: Perfect for sharing, this recipe tops pizza dough with marinara sauce, sambal, maple syrup, and bacon. Shredded cheese is sprinkled over top, then joined by two eggs and popped into the oven until the eggs are set.
Pumpkin Chocolate Chip Bread: For the dad with the (not so) sweet tooth, this pumpkin chocolate chip bread strikes the perfect balance between chocolaty and earthy. Pair each slice with a cup of Dad's favorite coffee.